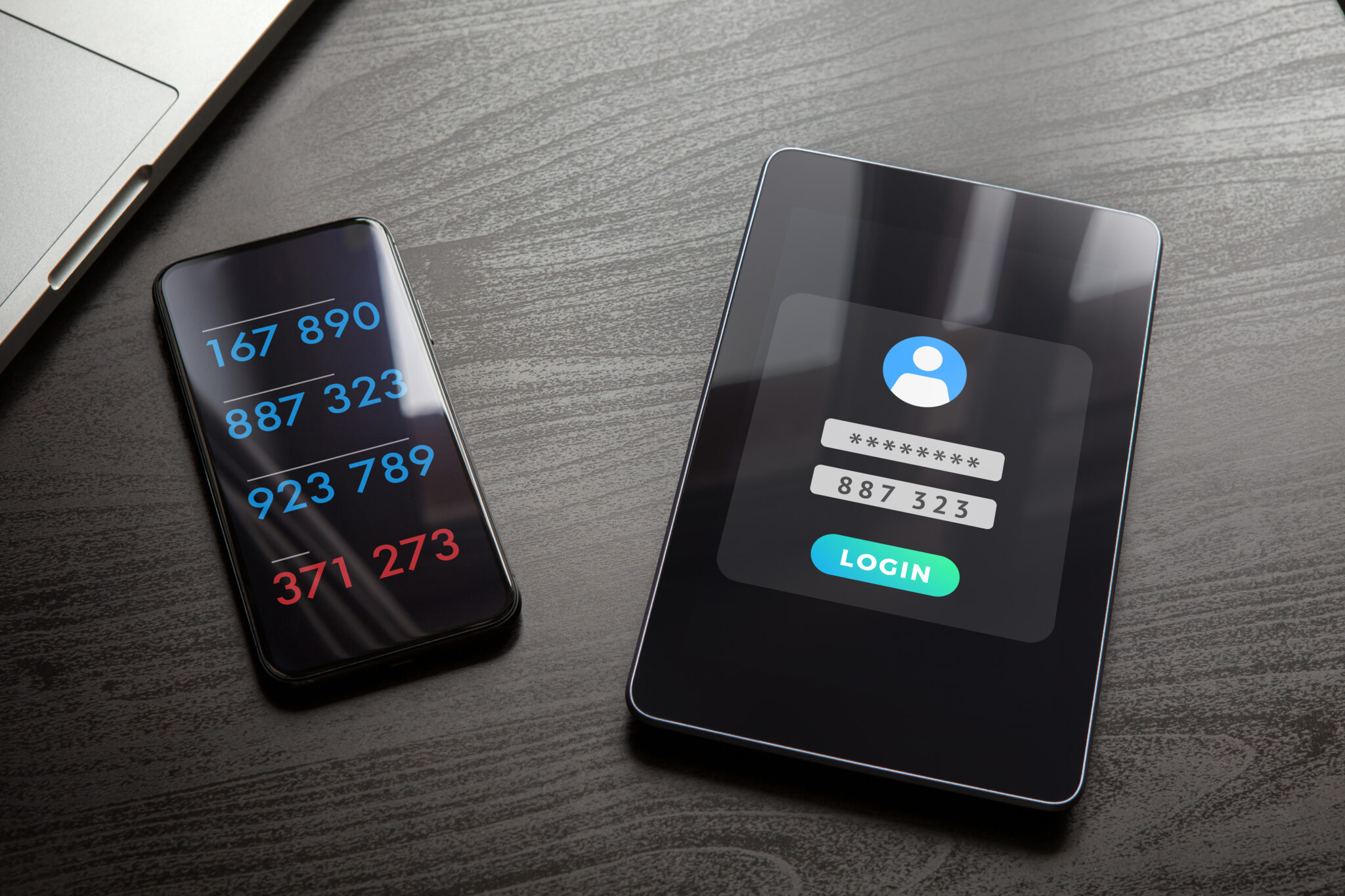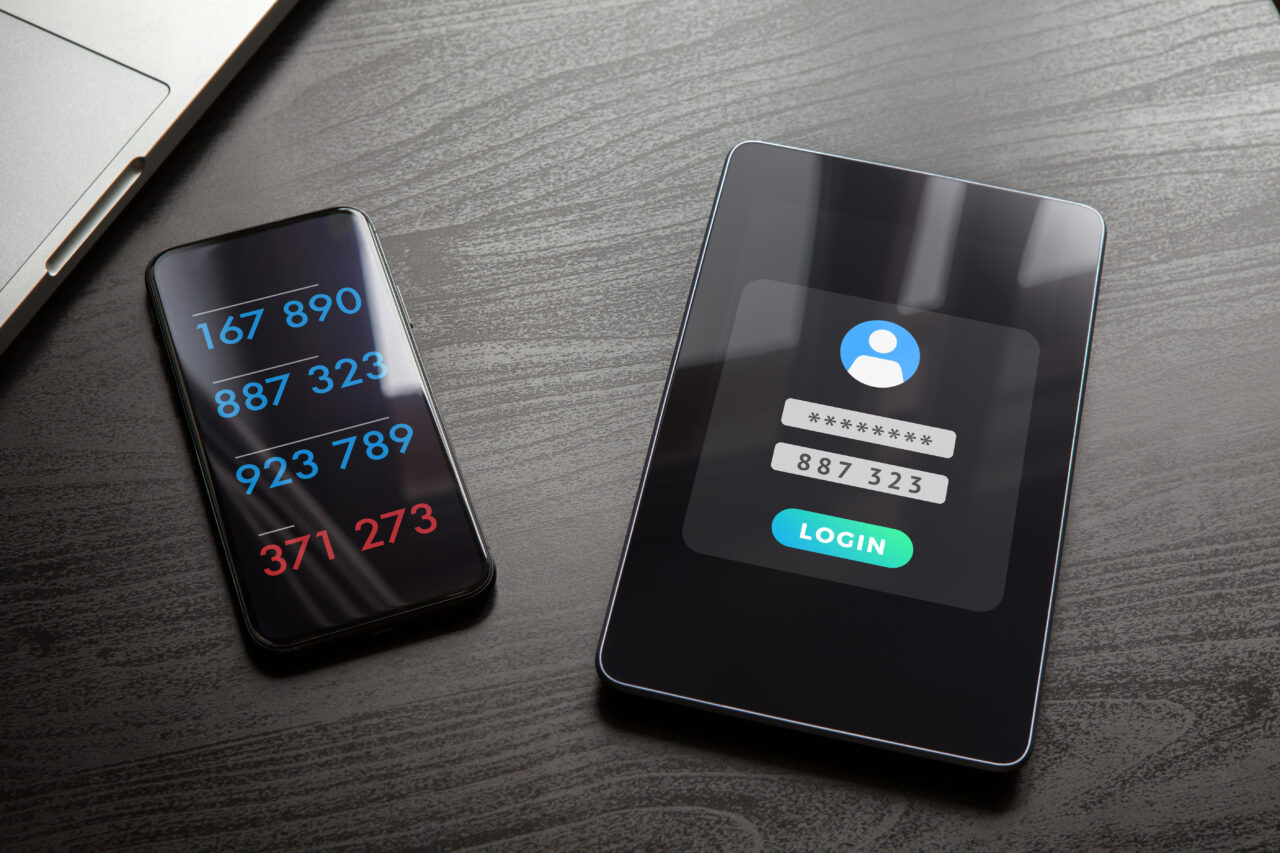 Enhanced Security for Online Banking
Increased Authentication with 2-Step Verification
Fight back against rising fraud with our 2-Step Verification feature. Adding an extra layer of security to your authentication process, ensures your financial data is always safe. This added security feature will provide you with an additional layer of protection when logging in and using Online Banking.
2 Step Verification
On December 7, 2021 we introduced 2-Step Verification, a new layer of security to the way you log-in to online banking. Effective January 10, 2022 2-Step Verification enrollment is required to access online banking.
How it works
2-Step Verification replaces the use of static challenge questions and answers with dynamically generated one-time verification codes. A verification code is sent to you via text message (SMS) or email to confirm your identity during high-risk logins, such as a login from a new device or location.
How do I set up 2-Step Verification?
When logging into Online Banking via a Desktop or Mobile App, you will be presented with an Enable 2-Step Verification enrollment screen.
Register either a mobile phone number or email address by clicking the corresponding Send Code button. A one-time verification code is sent in a notification to the mobile phone or email address that was entered.
Enter Your Verification Code in the "Enter Your Verification Code" screen . Once the verification code is entered, select Continue to submit the code for verification.
When the submitted verification code is verified, the "Enter Your Verification Code" screen is updated with the message "Enrollment complete", confirming that the enrollment was successful. Select the Continue button to end the enrollment process and continue to Online Banking.
Future High-Risk Logins
After successfully enrolling in 2-Step Verification, whenever authentication is stepped up for high-risk logins (ex. login from a new device or location), you will be presented with the Enter Your Verification Code verification screen. At the same time, a one-time verification code will be sent to the mobile phone or email address you registered during enrollment. If you set up both an email address and mobile phone number, you will be asked where you would like the one-time verification code to be sent.
Maintenance
At any time after enrollment, you can add or edit the mobile phone number and/or email address used in 2-Step Verification notifications. This can be found in the Profile and Preferences section of Online Banking on a Desktop, or the Settings section in the mobile app.
---
Self-Serve PAC Reset
Self-Serve PAC Reset is a digital banking feature that allows you to reset your Online Banking Password whenever you need to, at the time you need to.
Note: Currently, Self-Serve Reset Password is only available for Personal Members. Small Business Members will need to continue to call our Member Contact Centre to reset their online banking password.
How do I reset my Online Banking Password?
To reset your Password, select the Forgot Password or Locked Out? link on the Login screen.
Selecting Forgot Password or Locked Out? link will open the "Please Verify Yourself" screen. Complete the verification process by following the prompts.
A Success screen will appear once you have successfully completed all of the necessary steps. Now you will be able to login to Online Banking using your new password.
---
Frequently Asked Questions
Is enrollment for 2-Step Verification mandatory for all members?
Yes. All members who use Online Banking, except for Small Business Service users, must enroll for 2-Step Verification.
Will I still need to remember my previous security questions?
No. After enrollment in 2-Step Verification, challenge questions and answers are no longer relevant.
Can I register for 2-Step Verification via both SMS and email?
Yes. During the initial enrollment, members can register only one of either a mobile phone number or an email address to receive 2-Step Verification notifications. However, after enrollment, 2SV contact information can be updated from the Profiles and Preferences screen on a desktop and in Settings of the mobile app.
Will duplicate verification code notifications be sent both by SMS and email when I have both a mobile phone number and an email address registered under 2-Step Verification?
No. During each stepped-up authentication where a member has multiple notification channels registered, the user will be presented with a Select Verification Method screen where they must select which channel (SMS or email) they wish to be notified through.
How long before a verification code notification expires and is no longer valid?
The verification code is valid for 10 minutes from the time it is generated. If the code is entered and submitted after that time, an error message will be displayed.
Can I register for more than one phone number or email address?
Not yet. Currently, 2-Step Verification is limited to a single mobile phone number and a single email registration.
Is there an option for me to designate a device as a "trusted" device, exempting logins from that device from stepped-up authentications?
No. Any login assessed as high risk will be subject to stepped-up authentications, regardless of the device being used to log in from.
I have opted for 2-Step Verification and lost my mobile phone or can't access my email. I tried to update my 2-Step Verification settings through Online Banking but cannot complete this because the verification code notification is going to the lost phone or locked email. What can I do?
If you are unable to access the mobile phone or email you used during enrollment, call NPSCU's Member Contact Centre @ 1-877-787-0361. We will verify your identity and reset your 2-Step Verification. You will be prompted to re-enroll when logging into Online Banking.