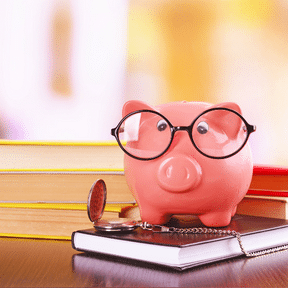 Financial literacy
Don't spend more than you earn if you want to get ahead financially is the kind of math we should've been taught at school.
This simple statement is at the heart of financial literacy, which is when you manage your money so that you can buy the things you want, yet still be financially stable. Financial literacy is especially crucial for those who're at a point in their lives when they're planning to take on debt to purchase a new vehicle, home or attend post-secondary school. Knowing how to handle such debt has become especially critical due to rising interest rates and inflation.
Such good money management means learning how to budget — making realistic and sound spending, borrowing, and saving decisions based upon your monthly income. This involves tracking your spending, saving for emergencies (establish a three-month emergency fund to fall back on should you lose your job or become ill) and paying off your credit cards every month. The fewer savings you have accumulated, the more likely you'll end up in debt when sudden expenses arise.
Financial smarts also means saving for retirement, which nearly a third of Canadians aren't doing. This should be something you start in your 20s to give your savings time to grow. It's generally accepted that Canadians can retire comfortably with about $1 million in savings.
Budgeting involves tracking your income and expenses to see where the money is going, while ensuring you are meeting your financial goals. It's easiest for most of us to create a budget based upon our monthly paycheque. A budget is organized by category, and includes income as well as expenses: rent or mortgage, food, clothing, entertainment and charity donations. Careful scrutiny of expenditures will allow you to find areas where you can cut back on spending. The goal is to keep expenses lower than your income. Why? Aside from avoiding debt and rising interest rates, this allows you to begin investing, setting you up for financial stability today and ensuring financial security in your retirement.
Showing that you are financially literate and can handle debt is also important to qualify for affordable credit. Financial institutions look at an individual's borrowing history and credit score before approving a mortgage, line of credit or personal loan. A credit score is a number that denotes an individual's creditworthiness. It is awarded based upon a person's credit files. Someone with a high credit score will receive the lowest interest rates.
A big part of financial literacy is knowing how to invest your money. How do you go about it and what makes a good investment? Investments might include stocks, bonds and real estate, which can be purchased through a mutual fund or exchange-traded fund (ETF), which is growing in popularity due to almost zero risk and promising yields. Make an appointment with your North Peace Savings & Credit Union (NPSCU) adviser, who will help you navigate the investment landscape and help launch an investment strategy.
Becoming financial literate means that you are informed enough to manage your money. Most importantly, it is an investment in yourself.
At North Peace Savings & Credit Union, we are here to support you in achieving your financial goals at every stage of life.
Cameron Smith
North Peace Savings & Credit Union
Book an appointment today! Call 1-877-787-0361.
Associated Members

Cameron Smith, Account Manager, Lending Cameron is an Account Manager, Lending supporting Members with all their lending needs. He is passionate about interweaving financial literacy through his work with members and is proud to be a lead facilitator of Each One Teach One Financial Literacy Workshops. In his spare time Cameron enjoys technology and has even built his own computer. Cameron is passionate about building long lasting relationships with his members and helping members achieve…

read more