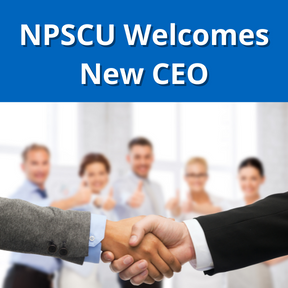 NPSCU is pleased to announce the appointment of Ted Pahl as the new Chief Executive Officer effective April 25, 2022.
The Board of Directors undertook a national search for a new CEO with the goal to appoint an individual with a passion for people and community, and whose commitment to member service, staff engagement and community engagement have been cornerstones to their success. Through the recruitment process, Ted has demonstrated how important building relationship with members, staff and community is in creating a financially strong and dynamic credit union.
Ted comes to NPSCU with over 25 years of credit union experience. During this time, he has held various leadership roles, across the country, from British Columbia to Prince Edward Island, where he demonstrated his expertise as a strategic thinker and leader, a top performer in business development, a strong mentor, an active community leader and volunteer. Ted understands the complexities of business and has strong business and credit knowledge across various industries.
Ted took 2021 to help grow and expand his family's business, and is now not only excited about returning to leading a Credit Union, he is also looking forward to his move to Fort St. John. In regards to his newly appointed position, Ted acknowledged, "I am very excited and honoured to accept this position with North Peace Savings and Credit Union. I am deeply passionate about credit unions and the enhancement of our members' experience with the credit union and I am looking forward to being part of this great organization. Fort St John is a community that aligns well to our family lifestyle and activities and we look forward to exploring all it has to offer."
The Board of Directors and team at NPSCU is looking forward to working alongside Ted as we continue to deliver on our mission of 'helping our members succeed in life'.
Tracey Wolsey, Board Chair
North Peace Savings and Credit Union