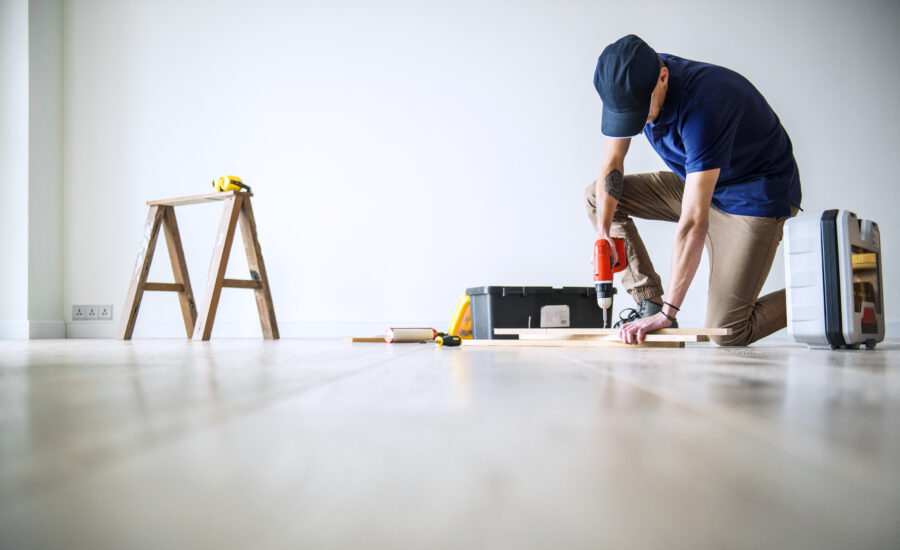 Buying a home and becoming a homeowner is an exciting time in life that requires you to know a bit about the steps to get into your new home and the types of mortgages available.
A great option available is the Purchase Plus Improvements Program (PPI) which allows you to make improvements to your home immediately after taking possession of the purchased property.
Here's how it works:
When applying for a Purchase Plus improvements mortgage, your application needs to include a contractor's quote for the improvements you'd like to make. This step is done upfront with the offer to purchase the home.
The contractor's quote does not mean we need to specify exactly what materials will be used, but just more generally what will be improved along with the cost.For example:
Kitchen: New cabinetry, countertops, sinks and faucets, flooring, paint and backsplash.
Bathrooms: New toilet, paint, flooring and vanity.
Basement: Finished or partially finished including flooring, drywall, mudding and paint, ceiling and lighting.
After the home purchase is complete, you need to come up with the funds to pay for the improvements, and then after the improvements are finished, the Financial Institution will release the improvement funds back to you from the mortgage. The contract work typically needs to be completed within 90 days.
Speak with one of our North Peace Savings and Credit Union Advisors who can see if a Purchase Plus Program is right for you.
Book an appointment today! Call 1-877-787-0361.
Associated Members

Shannon Luscombe, Manager, Retail Advisory with North Peace Savings and Credit Union with a decade of experience working within the Credit Union system. She moved from Vancouver Island in 2019 to be with her husband who works in the Oil & Gas industry, bringing with her, Credit Union knowledge and experience to join the NPSCU team. She has a passion for helping Members succeed in achieving their financial goals, by sharing strategies and advice gained…

read more