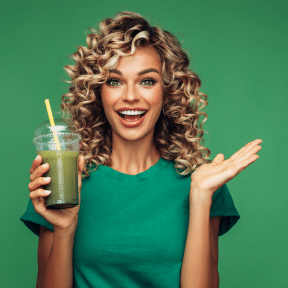 Forget the wheatgrass smoothie — could financial planning be the answer to your wellbeing?
Believe it or not, financial planning not only helps us achieve our financial goals but can also improve our mental and emotional wellbeing.
One of the key benefits of financial planning is that it helps us to feel more in control of our finances. When we have a clear plan in place, we can better manage our money and make informed decisions about how to spend and save it. This can reduce stress and anxiety around money, which can have a positive impact on our mental health.
Another benefit of financial planning is that it can help us to achieve financial momentum. Whether it's saving for a down payment on a house, building an emergency fund, or planning for retirement, having a financial plan in place can help us to make progress towards our goals. This sense of accomplishment can boost our confidence and self-esteem, which are important for our overall wellbeing.
In addition to the mental and emotional benefits of financial planning, it can also have a positive impact on our physical health. Financial stress can cause a range of physical symptoms, such as headaches, stomach problems, and high blood pressure. By reducing financial stress through effective financial planning, we can improve our physical health and overall wellbeing too.
As a Wealth Advisor, I've witnessed first-hand the positive effects in seeing people take control of their finances. People who receive financial advice:
– Feel more in control of their finances
– Feel more financially secure and stable
– Worry less about their finances for retirement
– Feel less anxious about their household finances
– Feel more confident about the future
These benefits are even greater when people work with a financial adviser regularly over a long period of time due to the close, trusting relationship that develops and the reassurance that their money is being looked after properly.
Our financial health and personal wellbeing are tightly bound together, with money worries often spilling over into other areas of our lives. It's therefore well worth remembering the benefits ongoing financial planning can bring.
If you need dietary advice, you speak to a dietician. If you want to improve your fitness, you engage a personal trainer. If you're stressed and want to get things off your chest, you speak to a therapist. Financial issues should be no different.  So, if you're thinking about putting off coming to that planning review, think again! It may bring you more peace of mind than you realize. 
North Peace Savings & Credit Union
North Peace Saving & Credit Union / Credential Asset Management Inc.
Mutual funds are offered through Credential Asset Management Inc. The information contained in this email was obtained from sources believed to be reliable; however, we cannot guarantee that it is accurate or complete and it should not be considered personal taxation advice. We are not tax advisors and we recommend that clients seek independent advice from a professional advisor on tax related matters. This email is provided as a general source of information and should not be considered personal investment advice or a solicitation to buy or sell any mutual funds.
Associated Members

Christina Clarance, Investment Specialist Fort St. John is a community that Christina and her family are proud to call home. Having lived in Fort St. John for 9 years, raising her children here, and having her immediate family and friends nearby, she has developed strong and steadfast roots to the region. Christina joined the credit union system in 2019 and felt an immediate connection with the values and support she experienced within the credit union.…

read more