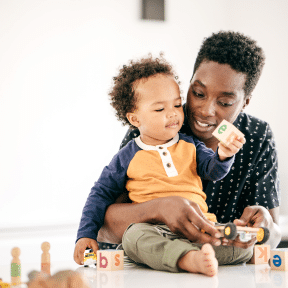 Investing in your future while living for today
Remember that old childhood story of the ant who toiled all summer to stash away food for the winter, while his grasshopper friend frolicked about the meadow, not a care in the world?
Well….we all know what happened to the grasshopper!
The lesson is a good one: set long-term savings goals to ensure a comfortable, secure retirement. Start as early as you can, even if you start off investing only a tiny amount of money each month.
Inevitable upheavals like war, pandemics, stock market and economic fluctuations may cause investments to dip over time but keep your eye on the long game. In such situations, it's tempting to jump from one investment to another — or even stop investing altogether. By sticking to a financial plan, you can achieve your retirement savings goals and it won't be as hard as you think. To reference another Aesop Fable: slow and steady wins the race.
The bottom line is: invest early, invest regularly, be prepared for some risk and keep your money in your investment portfolio if the market dips.
Whether you've just landed your first job, started a family, or opened a new business, I can help you think through wise investment strategies for where your life is at today. I specialize in helping young families in developing their first financial plan and stay with them as their family and portfolio grows.
North Peace Savings / Credential Asset Management Inc.
North Peace Savings is a trade name of Interior Savings Credit Union.
Mutual funds are offered through Credential Asset Management Inc. The information contained in this email was obtained from sources believed to be reliable; however, we cannot guarantee that it is accurate or complete and it should not be considered personal taxation advice. We are not tax advisors and we recommend that clients seek independent advice from a professional advisor on tax related matters. This email is provided as a general source of information and should not be considered personal investment advice or a solicitation to buy or sell any mutual funds.
Associated Members

Christina Clarance, Investment Specialist Fort St. John is a community that Christina and her family are proud to call home. Having lived in Fort St. John for 9 years, raising her children here, and having her immediate family and friends nearby, she has developed strong and steadfast roots to the region. Christina joined the credit union system in 2019 and felt an immediate connection with the values and support she experienced within the credit union.…

read more