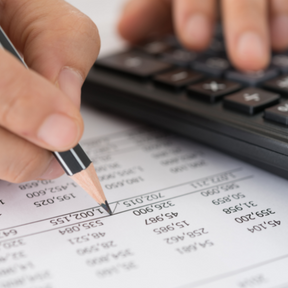 Preparing For Our Annual Review: 8 key Discussion Points
Just like a car needs regular tune-ups to run smoothly, your financial plan needs regular check-ins to ensure it remains on track. Next time we get together to review your plan, here are eight key areas we can discuss.
Your major life goals and priorities: Has an unexpected life event occurred? Have you decided to renovate your home? Or had the opportunity to start a new job? Decisions like these could impact your plan.
Your current financial circumstances: Any significant changes? Has your income increased or decreased? Have you taken on new liabilities? Have you received an unexpected windfall? We should review changes like these.
Your emergency fund: Could you weather an unexpected emergency? The rule of thumb for most people is to have enough funds to cover three to six months' living expenses in an emergency fund. If you don't have that kind of safety net, let's talk about building one.
Your investments: We'll review all your investments. Are they still appropriate for your goals and circumstances? They may not be, if your life goals or financial circumstances have changed. For example, if your priority is a comfortable retirement, but you've recently decided to renovate your home, we can evaluate shifting your asset allocation and adjusting your plan.
Asset allocation: A diversified portfolio contains a balance of different asset classes. Depending on market conditions, some assets may outperform others, until they represent a larger portion of your portfolio, shifting the portfolio away from your ideal asset mix. In that case, we'll look at rebalancing your portfolio.
Maintaining momentum: It's easier to pay yourself first if you make it automatic. We can talk about establishing a pre-authorized contribution plan, so you invest automatically, in regular amounts, at regular intervals.
Tax-planning considerations: Since various investments and investment accounts are treated differently from a tax perspective, a discussion about tax efficiency may be part of your review.
Insurance needs: Insurance protects your assets and your loved ones against the unexpected. Making sure you have the right insurance strategy should be part of your review.
I'm looking forward to our next review. Book an appointment today250-787-0365. Chances are we've got some things to talk about!
North Peace Saving & Credit Union / Credential Asset Management Inc.
The information contained herein is provided for general informational purposes only and is not intended to provide, and should not be relied upon as providing, legal, accounting, tax, financial, investment or other advice, or a solicitation to buy or sell any securities. Economic and market conditions are subject to change and past performance is not indicative of future results.
Mutual funds are offered through Credential Asset Management Inc. The information contained in this email was obtained from sources believed to be reliable; however, we cannot guarantee that it is accurate or complete and it should not be considered personal taxation advice. We are not tax advisors and we recommend that clients seek independent advice from a professional advisor on tax related matters. This email is provided as a general source of information and should not be considered personal investment advice or a solicitation to buy or sell any mutual funds.
Associated Members

Christina Clarance, Wealth Advisor at North Peace Financial Planning Services Ltd.  Fort St. John is a community that Christina and her family are proud to call home. Having lived in Fort St. John for 9 years, raising her children here, and having her immediate family and friends nearby, she has developed strong and steadfast roots to the region. Christina joined the credit union system in 2019 and felt an immediate connection with the values and…

read more